Back in November we consulted with the community who live on the Southbrook estate, so they could have their say in what the outdoor spaces near them look like. Due to lockdown restrictions, we had to consult in a way we'd never tried before, sharing ideas virtually and inviting people to fill in surveys online or over the phone.
Our steering group has been hard at work since the consultation closed, reviewing feedback, identifying areas and working out how best to use the space available to have the biggest impact on the community.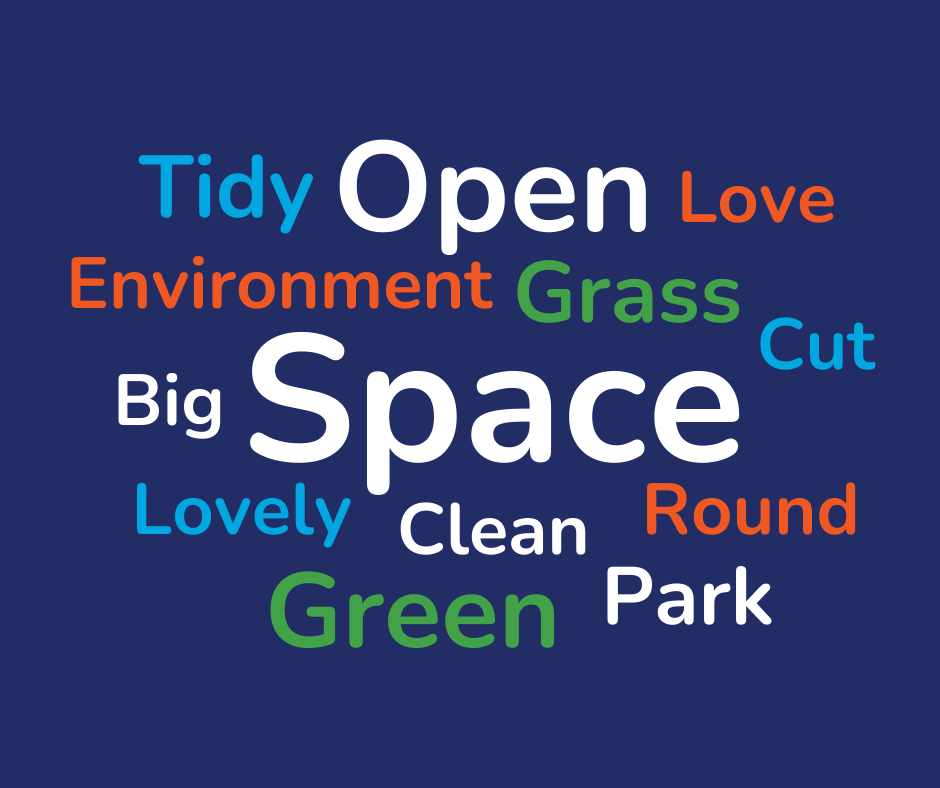 We've now identified areas of focus for the project moving forward. We're looking forward to sharing more detailed plans with you soon, but for now we wanted to share with you some of the findings from the research that formed our consultation and some of the actions we're taking as a result:
You wanted a way to get involved in community projects and events and feel more connected to your neighbours. Thanks to the consultation we've recruited a committee to help run the community centre, who will focus on getting people together and making the centre a vibrant hub of community life.
There were issues around fly tipping and littering on the estate. We've started to clear some of the worst areas and will be taking part in The Great British Spring Clean alongside our new partners, DSLV. Look out for more information coming soon!
We know that getting around the estate can be difficult, so we're going to prioritise improving the pavements and the car parking during our first phase of the project.
It's important to the community that we help you to enjoy and value the green spaces on the estate, so we are looking for ways to make the most of nature and give opportunities for our youngest residents to enjoy their outdoor spaces and play areas.
As soon as we can we'll share more information about the projects, which areas are affected and what specific plans are in place – but for now, we'd just like to say a big thank you to everyone who took part in our consultation and shared their views on how to improve their community.