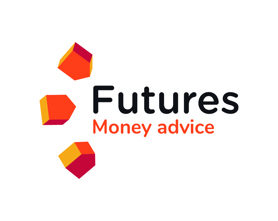 We want our customers to feel safe and secure in their homes and to be able to live well so we offer help and advice with money matters. If you're falling behind with your rent or with affording your essential costs, please get in touch. You can speak to one of our trained Customer Service Advisors on 0300 456 2531, request a callback at the bottom of the page or fill out our customer enquiries form.
While it can be scary to reach out and ask for support, we just want to help. If you are juggling your money more these days, it's often easier to sort things out sooner rather than later.
Paying rent
If you're simply looking to find out how to pay your rent, click the button below to find out more about our range of options.
Extra support with your finances

Futures is here to support our customers, whatever their circumstances. Our friendly Advisors can make sure you're getting all the support you're entitled to, help you put together a budget or just take a look at your finances and see if you can save a few pennies here and there.
We also have tenancy support workers who can help customers who need a little more hands-on guidance with their finances - whether that's helping you to set up a bank account, contacting debt agencies on your behalf or making grant applications to support you.
You don't need to be at crisis point to use the service - in fact, the earlier you contact us the easier it is for us to help.
We know it can be daunting asking for money advice, but we're not here to judge you or get you in trouble. We've seen it all, and we just want to make sure you can get back on your feet and living well in your home. Reach out today and we'll be happy to help.
You can also find more information and answers to some commonly asked questions on the Help Hub.

Universal Credit
Universal Credit is a payment to help you with your living costs. It's usually paid monthly and is there to help you if you're on a lower income, out of work or can't work. It's replacing other benefits like Child Tax Credit, Housing Benefit and Job Seeker's Allowance.
Find out everything you need to know about Universal Credit here.
Housing Benefit
Housing benefit is a payment designed to help you with some or all of your rent. There's no set amount, and it'll depend on where you live and whether you're renting from a council or housing association, or privately.
Find out about Housing Benefit here

If you're struggling to budget, give our Advisors a call to work through your income and outgoings.
You can also download our weekly spending diary (clicking this will download the diary to your device and not open in another tab)
If you think downsizing (moving to a smaller property) could help you to reduce your outgoings, find out about swapping your home (scroll down the page for details after following the link).

Have you considered a credit union? They are financial co-operatives owned and controlled by their members. They offer savings and good value loans. 
Contact your local Credit Union to find out more.

Our top tips to tackle debt
Don't panic. 
Write down details of all your debts. 
Prioritise dealing with any debts that could result in you losing your home, going to prison, paying a fine or having your gas and electricity cut off as well as those with the highest interest rates.  
Check that you are claiming all the benefits and tax credits you are entitled to.
Do not borrow more money to pay off debts.
Get in touch with everyone you owe money to and explain your situation - many companies have procedures for helping people in this situation.  
Always go to court hearings. 
Keep copies of all the debt-related letters or forms you send, complete or receive. 

Request a call-back from our Money Advice team
We know it can be difficult to start a conversation about money. Use the form below to request a callback and one of our friendly Customer Service Advisors will contact you directly.
Please note the number they will call from will show as 0300 456 2531 - if they can't get through they'll leave a message so you can call back, but they won't say which team they're from or why they're calling. If you need to call back select option 3 to be put straight through to the team.