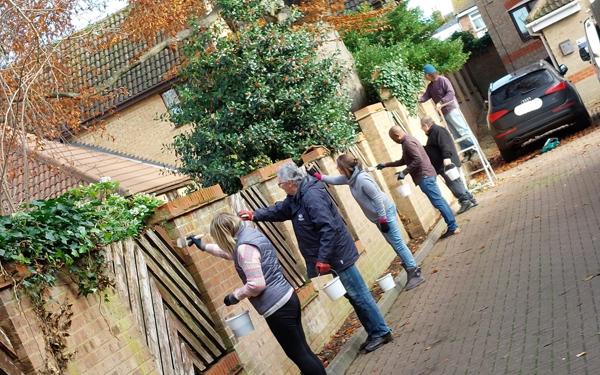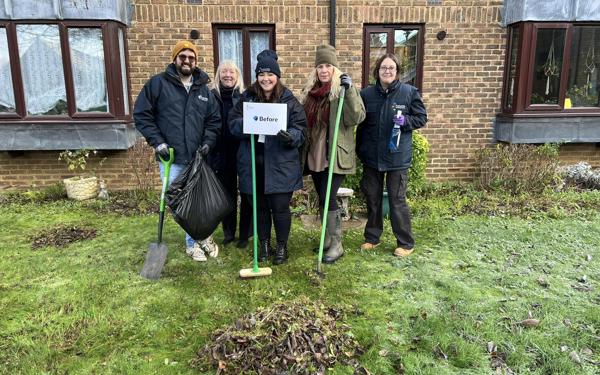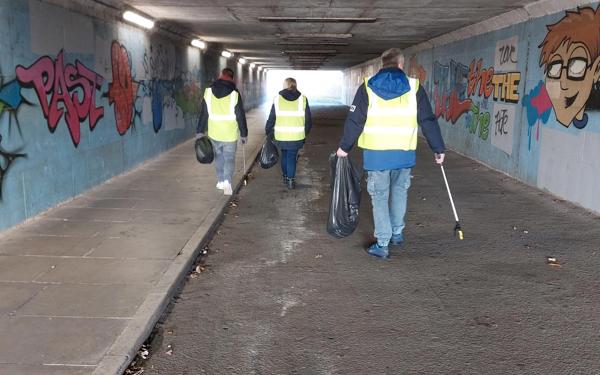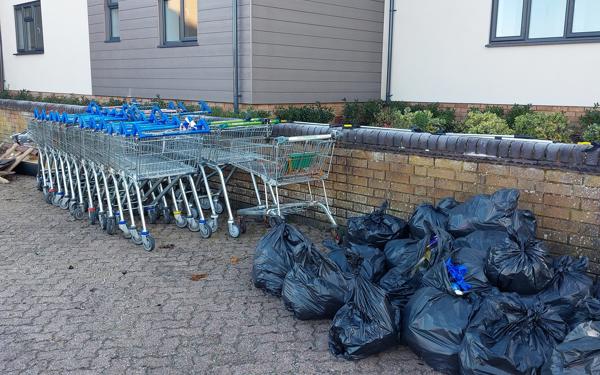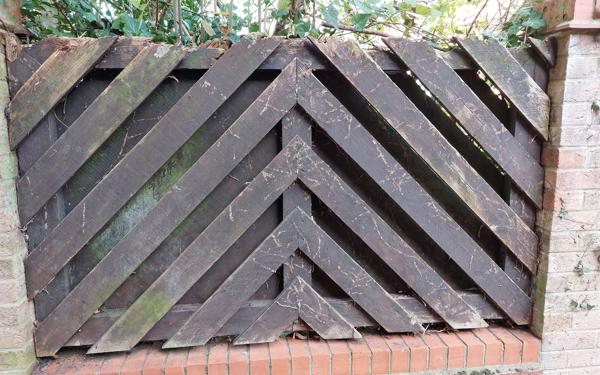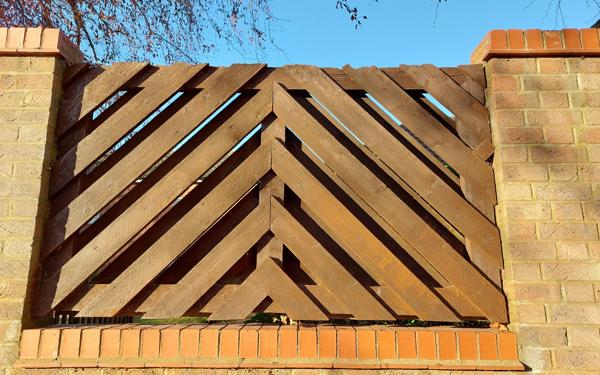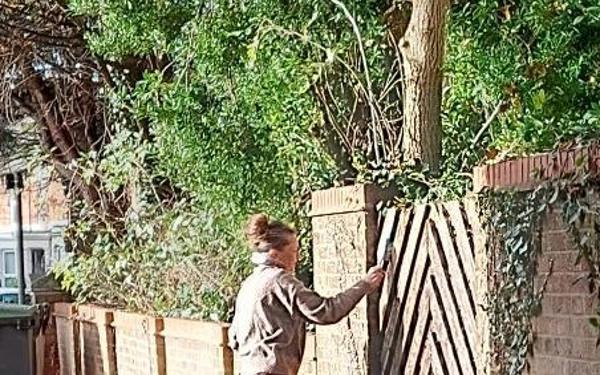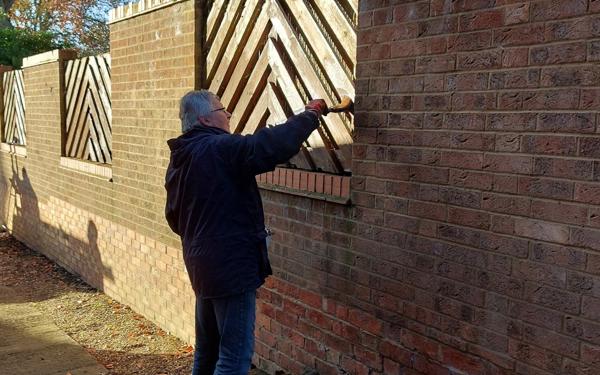 Our homes are spread across the East Midlands, so not everyone who works at Futures has been to the different towns where our customers live.
Futures in the Community Day was a chance to change that, as some employees who live in Derbyshire travelled south to those in Northamptonshire.
Over 40 of team Futures were out and about across Daventry and Rushden either working on projects at one of our sheltered schemes or litter picking the streets.
Daventry had some special visitors for the day as the Mayor, Councillor Malcolm Ogle, his wife Anne and Daventry Town Council's Community Ranger, Charlotte Jones got stuck in.
Malcolm said: "We started the day by removing an unsightly trellis, while other members of the team were litter picking and gathering a plethora of litter and abandoned shopping trollies."
Employees were armed with high-vis jackets, rubbish bags, gloves, and litter pickers while walking around the Southbrook estate in Daventry.
Those at sheltered schemes Henry Smith House and Warwick Court had their communal garden areas tidied, while Park Road's fences in Rushden got a fresh lick of paint.
Malcolm, who used to work for Futures as an electrician said: "The last few years of my working life were spent with Futures, and my wife worked in elderly care, so we both know what this work means for the tenants and that it's really appreciated."
Community Ranger, Charlotte said: "It was lovely to see the great work Futures were doing on the different estates. It shows that just a few hours of someone's time can make so much difference. The areas are looking so much cleaner for the local residents."