Over the past couple of months, many of us have started to value different things in our lives. It might be doing yoga in your living room, video calls with your family, or your corner shop for keeping you stocked up with loo roll.
Many of us have also realised how important it is to look after our mental health. We all have it, whether it's in a good state or we're not doing so well, and being at home has given us more time to reflect on what we need to do to take care of ourselves. We might be scared of getting sick, losing work or keeping everyone entertained, and some of us have lost friends and relatives to the virus or other illnesses. When added to the confusion around changing guidelines and frustration about being stuck at home, it's natural that some of us may have experienced a dip in our overall mental health and wellbeing. Even as lockdown eases, there's a lot to get your head around, from face coverings to heading back into work, and it's likely that some of these worries will be with us for a while.
We're all in this together and want to support our community to be at its best, so we've pulled together some information about mental health and how you can support yourself and others. 
Where to go for help
A good place to start is your GP, who will be able to offer you some initial support and refer you on to your local mental health services if they think it will help.
If going to your GP feels like too big of a step, there are lots of charities you can contact for a chat about how you're feeling, who have volunteers trained to support you. You've probably heard of the Samaritans, who run a 24 hour helpline, but you can also call Mind during the day or text Shout 24 hours a day.
Mind Infoline – call 0300 123 3393 between 9am and 6pm on weekdays
Samaritans – call 116 123 any time
SHOUT – text SHOUT to 85258
There might also be a local NHS emergency mental health helpline near you. To see if there's one near you and to find the number, visit this website.
If you're worried that you might harm yourself or someone else, call 111 for urgent advice. They can put you in touch with specialists in your area who can help you.
Helping someone else
It can be helpful to know the signs of mental ill-health so you can help someone else who might be struggling. If you know them well, it can be easier to spot – keep an eye out for changes in their behaviour such as sleeping more or less, becoming withdrawn or irritable, or not taking care of themselves. Some people might also tell you they are feeling low or anxious, or you may notice them worrying about things that wouldn't usually bother them.
If you think your friend or family member is experiencing mental ill-health, and you feel comfortable reaching out to them, be sure to listen carefully, don't put words into their mouth and don't dismiss their feelings. It's important to remember that something that doesn't seem important to you might be really difficult for someone else – so avoid saying things like "don't  be silly, you've got lots of friends" or "you don't need to worry about that, your job is secure!" because it might feel like you're minimising or invalidating their feelings. While you don't want to agree with the root of their anxiety, you could try saying things like "that sounds really difficult" and "I can see why that would be upsetting".
It's also important to remember that there might not always be an answer. Mental ill-health can affect anyone at any time, and sometimes there might not be an obvious reason that explains why the person you care about is in distress. And that's okay! They might just want to talk about how they're feeling rather than why they're feeling it, and you can help them just by listening and pointing them in the direction of places they can get support.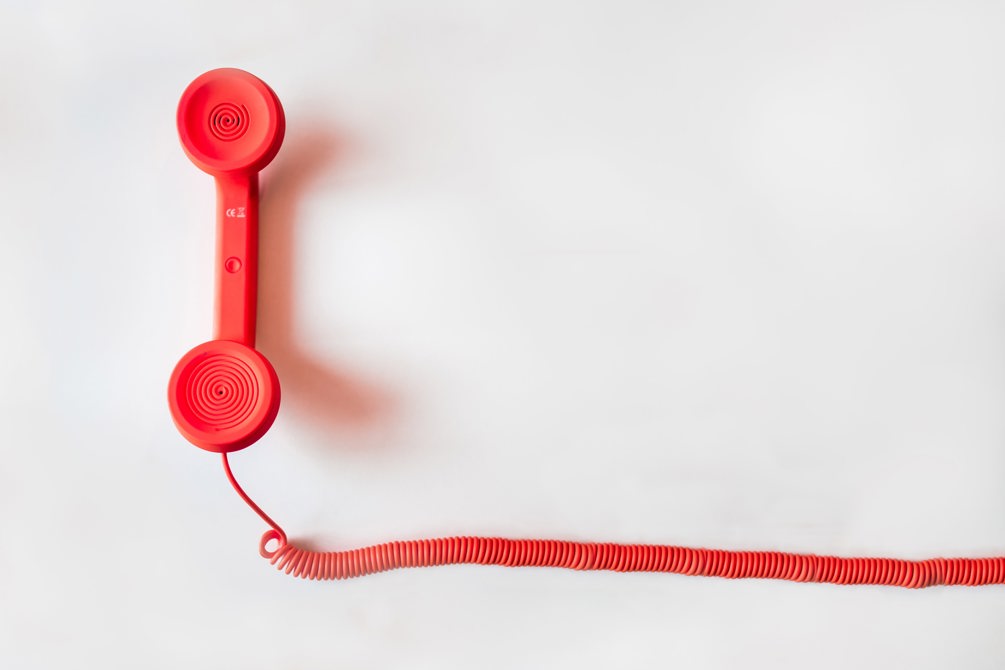 Keeping yourself healthy
We all have mental health, just like we all have physical health. And just like our physical health, there are steps we can take to keep our minds healthy and make it less likely that we'll experience a mental health problem.
Eat well and keep moving
We all know that eating healthily and moving our bodies has a positive effect on your physical health. But did you know there are real benefits for your mind too? A recent study showed that a Mediterranean style diet featuring fruit and vegetables, fish, lean meat, nuts and healthy fats led to a reduction in depression in participants that lasted for at least 6 months. And that's not all! Even a little bit of exercise – whether it's some yoga stretches, taking the dog for a walk or dancing around the kitchen – can release endorphins, hormones that make you feel happy, and cortisol, which helps our brains to manage stress.
Keep an eye on your caffeine
Don't worry – we're not going to tell you to skip your morning coffee! In fact, adults who drink one or two cups a day are likely to report improved mood and alertness, as well as being slightly less likely to develop other medical conditions. However, if you're feeling anxious or stressed, the caffeine found in tea, coffee and even chocolate can heighten these feelings, so it's worth keeping an eye on how much you're consuming and see if you can limit it until you're feeling better.
Take time for you
Life comes with a lot of pressure, and sometimes it can feel like you're being pulled in all directions. You might not always have hours to spend on yourself, but it's important to make time in your day to have a break and do something you enjoy. It might be 10 minutes sitting with a cup of tea and a magazine, half an hour taking a walk around the block or getting into a nice hot bath when the kids are in bed. 'Self-care' can sound a bit cheesy, but all it really means is making sure you've got time to recharge and feel calm and peaceful, so you can manage whatever your day might throw at you.
Keep in touch
Being socially isolated increases your risk of mental ill health. Although some of us enjoy time on our own, it's good to be part of a community and connect with others and knowing that there are people you can talk to is great in the long run. Why not reach out to a friend or family member, or join a group on Facebook with people who share your interests?
Don't forget, if you're worried about finances or work, we can help. We have a money advice service who can help you create a budget and make sure you're getting everything you're entitled to. We also have an employability service who can help you to look at your options around work, volunteering and training – they want to help you find the best path for you, and they won't push you into anything you're not ready for.