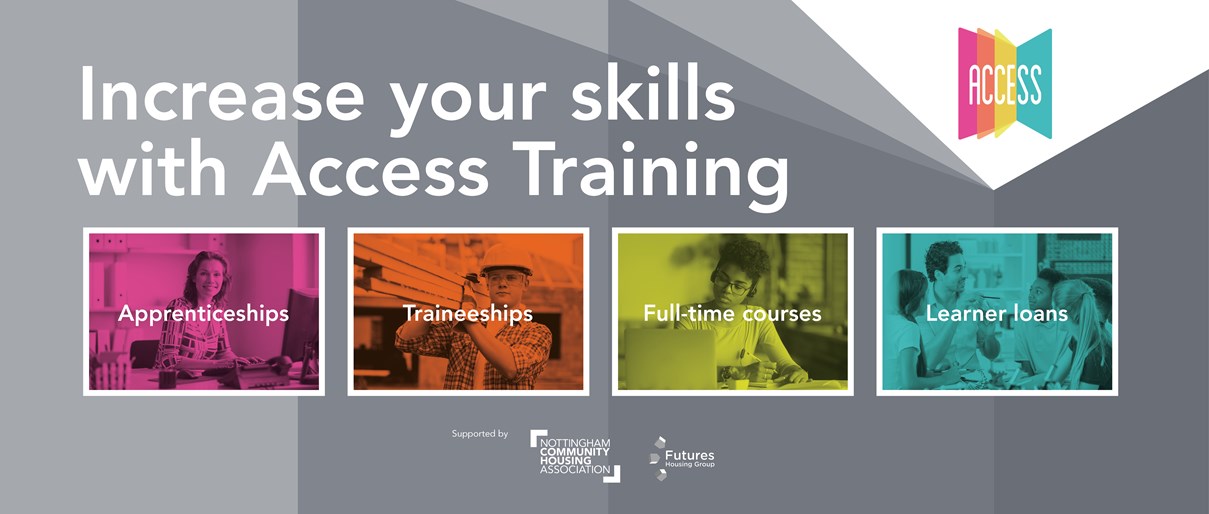 We're proud to co-own Access Training East Midlands with our friends Nottingham Community Housing Association. 
Access Training is an award-winning work-based learning provider in the East Midlands. They provide apprenticeships and other training programmes to learners of all ages (subject to funding eligibility). You can hear from Georgia, who completed her apprenticeship with Access, in this news story.
They have a range of training opportunities, including:
Apprenticeships, offering 'earn while you learn' opportunities to get started in a new career.
Full-time courses for 16-18 year-olds to gain a qualification for their chosen career.
Traineeships for 16-24 year-olds to train for employment or apprenticeships.
Learner loans, which are advanced courses for you to gain a qualification at level 3 and above.
We're proud to work with Access on a range of projects, from our Kickstart scheme to our apprenticeships and much more. Through our partnership, we're able to support people of all ages to realise their potential and thrive in their chosen career. 
You can also call Access Training on 0330 002 6266 or email queries@atem.co.uk for details.