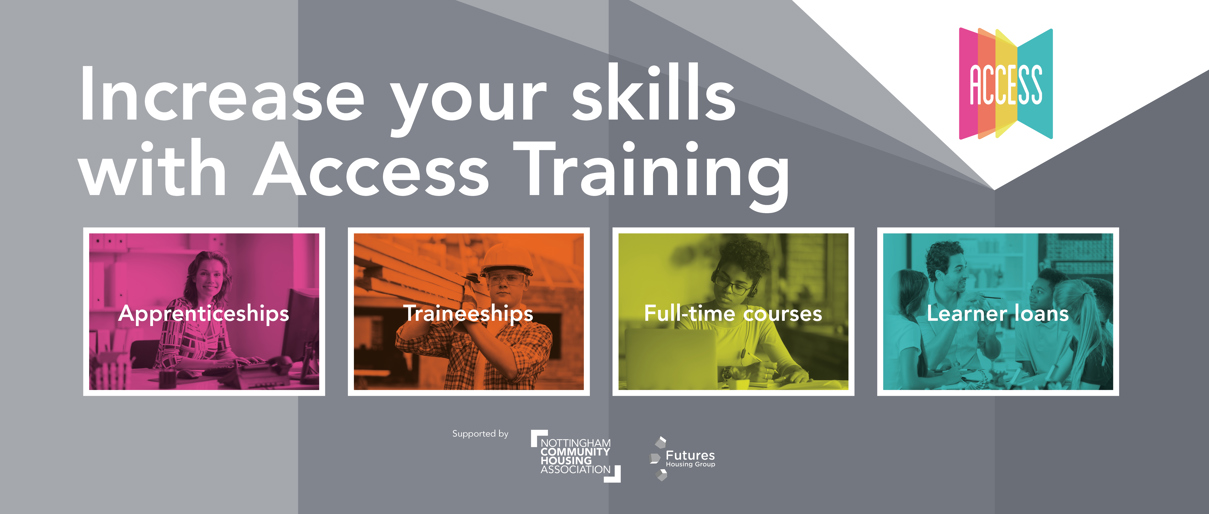 We're working with our friends at Nottingham Community Housing Association to promote opportunities for customers to work with Access Training to boost their skills.
They have a range of training opportunities, including:
Apprenticeships which help you to earn while you learn.
Full-time courses for 16-18 year olds to gain a qualification for their chosen career.
Traineeships for 16 – 24 year olds to train for employment or apprenticeships.
Learner loans, which are advanced courses for you to gain a qualification at level 3 and above.
No matter your age they can support you to realise your potential. Click here for more information about what Access offer.
Call Access Training on 0330 002 6266 or email queries@atem.co.uk for details.