Anthony's story was first shared in our 2020/21 annual report. 
Anthony has lived with his wife and son in a Futures property for five years. Before the pandemic he worked at Thorntons in Ripley, but Covid-19 changed everything. New shift patterns, brought in to meet government guidelines, clashed with childcare so Anthony had to think about giving up work. A few weeks later, a letter from the government told him he needed to stay at home for 12 weeks, meaning he now definitely couldn't work.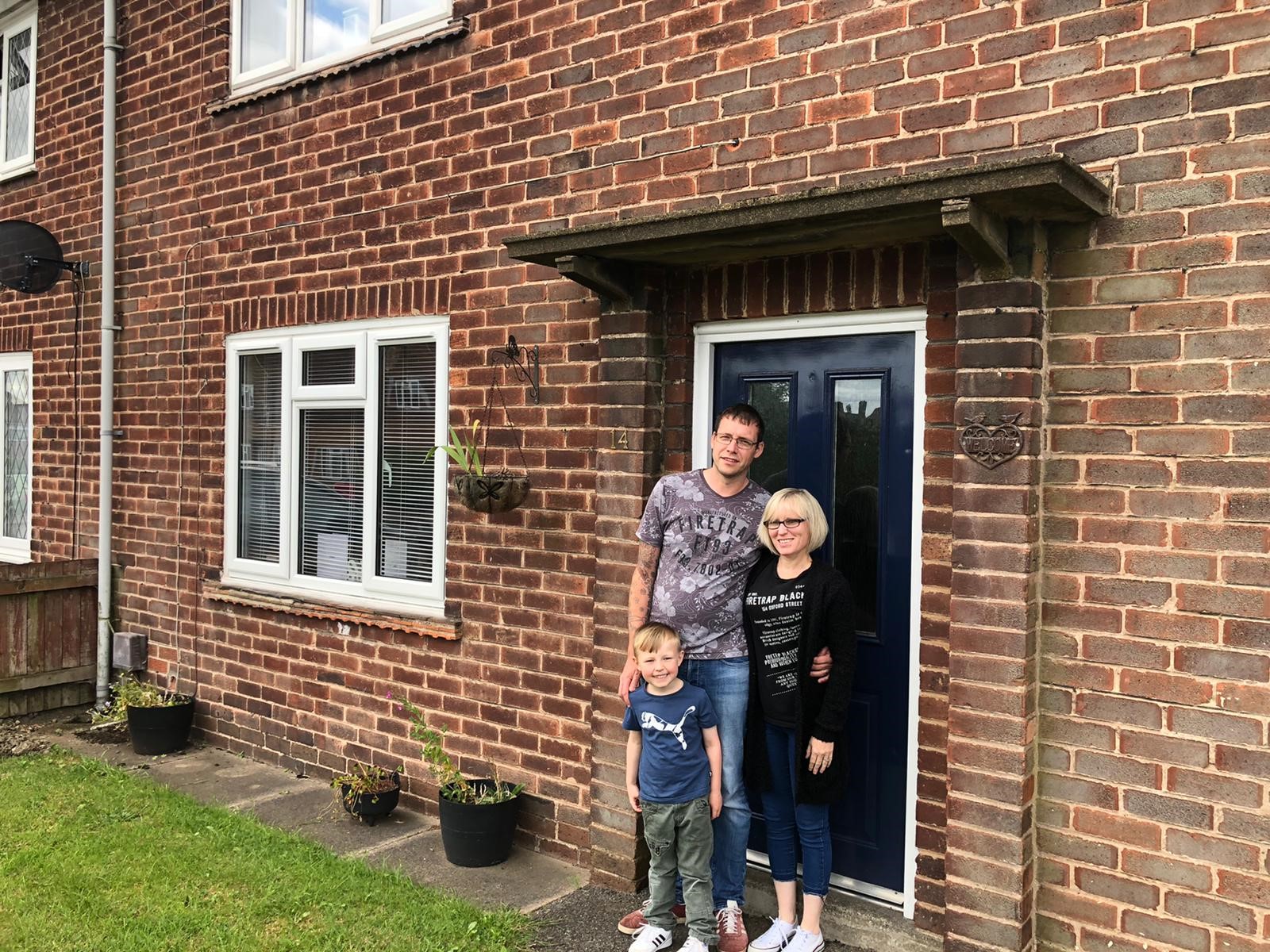 His situation was further complicated because he had been an agency worker at Thorntons, which meant he couldn't be furloughed. He applied for Universal Credit but waited six months for his first payment. Anthony kept busy during lockdown by going for walks and spending time with his son. He also decided to do some courses, starting with a Level 2 mental health awareness with children and young people course which he really enjoyed. The training made him think about moving into a new career when lockdown ended.
At the same time, Anthony needed a repair in his home and a Futures operative came out to do the work. While they were chatting our team member mentioned our employability service that could help Anthony look at his career options.
As a result, Sylvia from our employability team contacted Anthony to give him some advice and support. He liked the idea of becoming a teaching assistant and so Sylvia put him in touch with a local training provider that could provide the training he needed. Now, Anthony is studying for a teaching assistant qualification and is excited to study more courses. He's just started his Foundation level in deafness awareness, and Level 2 learning disabilities course and is now working in a local school.
If you need a helping hand to start your next journey, our employment advice team is there for you. Click here to see what they can offer and to get in touch.