We're pleased to announce that Futures is sponsoring the Business Woman of the Year award at the East Midlands Chamber Enterprising Women Awards for 2021, which was launched last month with the awards ceremony scheduled for next spring.
Entries for eight categories are now open, with the deadline for entries on Monday 21 December. Finalists will be announced at the end of January.
The awards aim to showcase the work and success stories of female entrepreneurs, directors, employees and apprentices in the East Midlands, something which Futures is passionate about. As a business, we want to celebrate business women across the region from different sectors and from varied walks of life, and to champion individuals who excel in business and help inspire and influence others.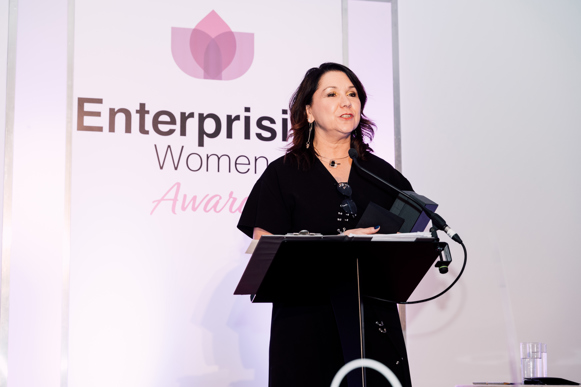 The award categories for this year's event are:
Social Commitment (sponsored by PPL PRS)
Apprentice of the Year
Employee of the Year (sponsored by Smallman & Son)
Female Entrepreneur of the Year
Team of the Year
Small Business of the Year (sponsored by Unique Window Systems)
Outstanding Contribution to Work in STEM (sponsored by Pick Everard)
Business Woman of the Year (headline sponsored by Futures Housing Group)
Last year, Neeyantee Karia, who has been in business for 20 years and is the co-owner of Leicester-based 'street food on-the-go' brand Jake & Nayns', won the Business Woman of the Year award, which was presented by Lindsey Williams, Futures' Group Chief Executive.
If you know a business woman in the East Midlands you feel should be nominated for the awards then head to the East Midlands Chamber website here to apply.